Back To Manufacturer List
Timken – Ball Bearings, Tapered Roller Bearings, Housed Units
ISC Companies and Adams-ISC can supply the Timken products on this page and many others found on timken.com. For more information or for a product quote, please contact us by phone 763-559-0033, by email [email protected], or by filling out our online contact form.
The Timken Company is a leading manufacturer of bearings, gear drives, belts, chain, and related products. Timken is the leading authority on tapered roller bearings, applying a deep knowledge of metallurgy, tribology, and mechanical power transmission to improve reliability and efficiency of machinery and equipment around the world.
Timken's growing product portfolio features many strong industrial brands including Timken, Fafnir, Philadelphia Gear, Drives, Lovejoy, Interlube, Rollon, Cone Drive, Diamond, Curtis, Beka, Groeneveld, and more. Timken products serve market segments including aerospace, automotive, construction, consumer, defense, energy, industrial equipment, health, heavy industry, machine tool, positioning control, power generation, and rail.
Ball Bearings
Engineered to perform in a wide range of applications, from electric motors to agricultural implements to food processing equipment.
Radial varieties tolerate relatively high-speed operation under various load conditions
Angular contact designs can support both radial and axial loads
The Timken metric 6000 series is interchangeable with competitor products
Miniature Ball Bearings
Precision Ball Bearings
Deep Groove Ball Bearings
EDT Stainless Steel
Angular Contact Ball Bearings
Corrosion-Resistant Deep Groove Ball Bearings
Cylindrical Bearings
Comprehensive line of single-, double-, and multi-row versions helps extend equipment life and lower maintenance costs. EMA high-performance series offers premium brass land-riding cages that reduce operating temperatures.
ADAPT bearings combine cylindrical and spherical roller bearing designs into one easy-to-assemble, high-capacity configuration that is Ideal for applications with combined misalignment and axial displacement.
NU (RIU, RU) Cylindrical Bearings
NF (RIF, RF) Cylindrical Bearings
Double Row Cylindrical Bearings
Double Row Full Complement
N (RIN, RN) Cylindrical Bearings
NP (RIT, RT) Cylindrical Bearings
Multiple Row Cylindrical Bearings
ADAPT Cylindrical Roller Bearings
NJ (RIJ, RJ) Cylindrical Bearings
NUP (RIP, RP) Cylindrical Bearings
Single Row Full Complement
Housed Units
Ball bearing housed units are easy to install, have a multi-seal design, and options to support a wide range of demanding applications and conditions. They provide advanced protection against contaminants in a robust, compact unit. Corrosion-resistant units with food-grade lubricant are available for protection against corrosion.
U Series bearings are ready-to-mount housed units with a seal flinger design that delivers protection against contamination in demanding applications.
Type E tapered roller bearing housed units feature the highest dynamic load ratings in the industry. A triple-barrier seal and optional end covers deliver industry-leading protection against contamination.
Spherical roller, solid-block bearing units have a cast-steel housing for outstanding durability in extreme conditions, including severe shock loads and vibration.
Split cylindrical roller bearing units are ideal for trapped applications in high-service cost locations with a split-to-the-shaft design available in a variety of housing styles.
SNT/SAF plummer (pillow) block bearing units feature interchangeable components and reliable spherical roller bearings that provide heavy-duty performance. Convert from fixed to float configurations in the field.
Poly-Round bearings are USDA-accepted and made from high-performance polymers – greaseless, no rolling elements, corrosion-resistant designs promote food safety and improve reliability.
Y Series Setscrew Locking Units
Medium-Duty Series Units
V Series
Solid Block Spherical Roller Bearing
Split Cylindrical Roller Bearing
S Series Setscrew Locking Units
U Series Housed Units
Fafnir Concentric Locking Collar
SNT Plummer Blocks
Corrosion-Resistant Poly Round
Shaft Guarding Technology
R Series
Type E Tapered Roller Bearing Units
SAF Pillow Blocks
Corrosion-Resistant Poly-Round Housed Units
Housed Units: Special Purpose
Innovative, non-corrosive designs help elevate food safety and production uptime with improved reliability.
The only USDA-NSF accepted bearings available
Interchange mounted bearings from ½ to 5 in. and metric with EDT products
For temperatures from cryogenic to 1000 ºF
Survivor Series
Cartridges
Idler Sprockets
Tri-Ply Series
Medium-Duty Series
L Series
Disk Harrow Units
Fafnir Safety End Caps
Heavy-Duty Series
Idler Pulleys
Expansion Units
Plain Bearings and Spherical Plain Bearings
Support high-capacity radial and axial loads, ideal for static oscillatory applications where moderate misalignment may occur.
Hardened steel helps deliver consistent, reliable performance
Reduce installation time with simplified housing and shaft designs
Radial Spherical Plain Bearings
Poly-Round Bearings
Radial Spherical Plain Bearings w/Lip Seals
Angular Contact Thrust Spherical Plain Bearings
Precision Bearings
Meet demanding application requirements for miniature and thin section bearings with a wide range of bearing types and design configurations.
ABEC 5 and ABEC 7 precision levels are standard
Application experts help select the right features for challenging environments
Wide range of styles and configurations including shields and seals
Aerospace Ball Bearings
Precision Assemblies
Ball Screw Support Bearing
Precision Tapered Roller Bearings
Aerospace Cylindrical Roller Bearings
Deep Groove Ball Bearings
Cross Roller (XR) Taper Rollers
Thin Section Ball Bearings
Aerospace Landing Wheels
Angular Contact Ball Bearings
Precision Cylindrical Roller Bearings
Spherical Roller Bearings
Manage high radial loads with innovations that help extend bearing life and boost reliability. Run at consistently lower temperatures than same-size competitive bearings.
Steel Cage Spherical Roller Bearings
Brass Cage Spherical Roller Bearings
Tapered Roller Bearings
Timken tapered roller bearing components are precisely designed to manage both axial and radial loads. Increase power density with a smaller, lighter bearing.
Multiple-row bearings are Ideal for applications where moderate and high speeds, high radial loads, elevated temperatures, and extreme debris present challenges. Four-row tapered roller bearings can accommodate radial and axial loading.
TS Tapered Roller Bearings
TSL with Duo Face Plus Seals
454-Series for Commercial Vehicles
Metric Single Row Tapered Roller Bearings
TNA (Two-Row Non-Adjustable)
2TS-DM (Spacer w/Direct Mounting)
TQO (Straight Bore Four-Row)
SRNB (Sealed Four-Row Bearing)
TSF Flanged Cup Tapered Roller Bearings
TSRB Snap-ring Cup
Set-Right Hub Rebuild Kits
TDI (Two-Row Double Inner Race)
SR (Two-Row Non-Adjustable)
2TS-TM (Spacer w/Tandem Mounting)
TQOW (Straight Bore with Cone Face Lubrication Slots)
Precision Tapered Roller
TSU Unit-Bearing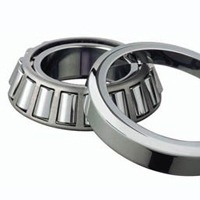 Fuel Efficient Bearings
MileMate Wheel Bearing Sets
TDO (Two-Row Double Outer Race)
2TS-IM (Spacer w/Indirect Mounting)
Metric Double Row
TQIT (Tapered Bore Four-Row)
Tapered Roller Bearings: Integrated Assemblies
Integrated assemblies are self-contained, pre-assembled bearing solutions for a variety of industries including automotive, heavy truck, racing, mining, oil, and gas.
AP-2 bearings have a shorter rail journal reduces axle flexure, creating less fretting wear between bearing components, which reduces bearing set outs, fuel costs, and bearing failures due to water ingress.
AP Integrated Bearing Assemblies
Generation 3 Hub & Bearing Assembly
Sensor-Pac Package
UniPac
AP-2 Integrated Bearing Assemblies
Pinion-Pac
Sheave Pac Bearing Assembly
Wheel-Pac
Formed Hub Wheel End System
Lightweight RacePac
UltraWind Tapered Roller Bearings
Thrust Bearings
Ideal for when axial loads meet high speeds, heavy loads, or other challenging conditions. Get optimum performance with either standard or custom designs.
TVL-Angular Contact Thrust Ball Bearings
TPS-Self-Aligning Thrust Cylindrical Roller Bearings
TTHDFL-V-flat Thrust Tapered Roller Bearings
Thrust Crossed Roller Bearings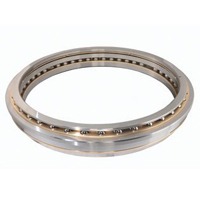 DTVL-Two Direction Angular Contact Thrust Ball Bearings
Spherical Roller Thrust Bearings – TSR
Thrust Screw Down Tapered Roller Bearings
TP-Thrust Cylindrical Roller Bearings
TTHD-Thrust Tapered Roller Bearings
Thrust Oscillating Tapered Roller Bearings
Lubrication and Lubrication Systems
Application- and environment-specific selection of industrial, automotive, and rail lubricants are available from Timken for optimum bearing performance. Lubricators dispense precise amounts of lubricants; from single-point application needs to multi-point or progressive systems.
Premium All-Purpose Industrial Grease
Mill Grease
Multi-Use Lithium Grease
Rail Grease
Construction and Off-Highway Grease
Food Safe Grease
Automotive Wheel Bearing Grease
Single-Point Lubricators
Ball Bearing Pillow Block Grease
Synthetic Industrial Grease
Performance Racing Grease
Timken Seals
A variety of types and material options provide resistance to extreme temperatures, pressure, debris, and most chemicals.
Contact and non-contact designs suit any application
Durable materials offer long seal life and minimize maintenance
Secondary seals, covers, and end caps provide extra protection
Oil Seals
Light Vehicle Seals
HDL Seals
V Seals
Commercial Vehicle Seals
NT Seal
Redi-Sleeves
EcoTurn Seal
Maintenance Tools
Install, remove, and maintain bearings in the easiest, safest manner possible, including impact fitting tools, hydraulic/mechanical pullers and induction heaters.
Mechanical Pullers
Mounting Accessories
Low-Frequency Induction Heaters
Hydraulic Pullers
Couplings and Universal Joints
Lovejoy Couplings / U-Joints
Lovejoy Quick-Flex Couplings
Timken Rigid Couplings
Premium Wheel Hub Units
Driveline Center Support Bearings
for Light Vehicles
Driveline Center Support Bearings
for Commercial Vehicles
Power Transmission Products
Timken's growing power transmission product portfolio can improve the reliability and efficiency of industrial equipment and machinery. Carlisle belts, Drives and Diamond chain, Lovejoy couplings, Rollon automation solutions, and more provide customers a variety of solutions to keep industry in motion.
Augers
DRIVES Engineered Class Chain
Encoders and Sensors
Timken Belts
Gearboxes
DRIVES Precision Roller Chain
Commercial Vehicle Wheel End
Accessories & Tools